Watch the video below to learn about...
...the four most common mistakes woodworkers make - and how to avoid the pitfalls that could cost you years of tedious trial and error and tons of wasted money.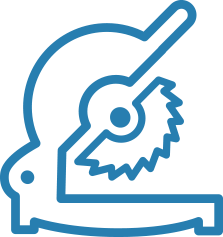 Six in-depth weekend woodworking projects to teach you the skills to build anything out of wood (with LIFETIME access)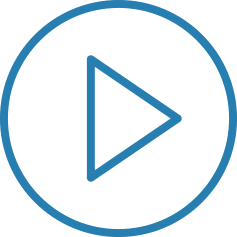 Step-by-step video demonstrations, tool features, skills walkthroughs, project plans, tool guides and material lists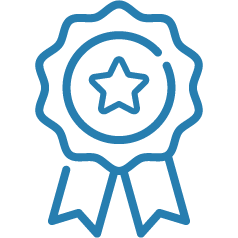 Over 20,000 satisfied students (many of who had barely even touched a hammer before) and thousands of projects built
Hey! I'm Steve Ramsey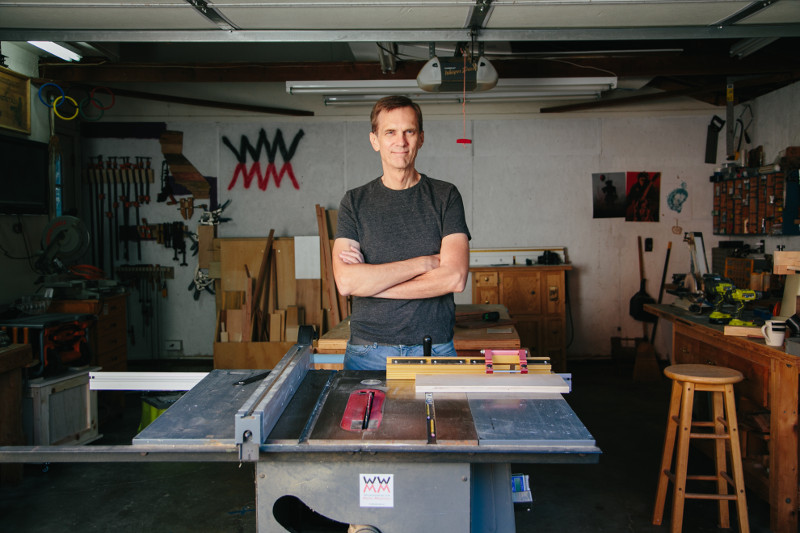 I've been teaching woodworking on my YouTube channel "Woodworking for Mere Mortals" for over ten years.
Millions of people all over the world have watched my videos, and tens of thousands have used my advice to create their first projects. I believe anyone can build unique, practical, beautiful pieces out of wood, and I'm here to tell you that you don't need fancy tools, a big garage or workshop, unlimited time, years of experience, or a library of plans.
For the Weekend Woodworker, I've put my decades of experience into one comprehensive, step-by-step resource. Over 20,000 aspiring woodworkers have already been through the course and showed that it's perfect for you if you're just starting out… as well as to refine your core skills and techniques if you've been at this for awhile.
After going through the course, you'll be able to see a beautiful piece of furniture at a store and say to yourself, "I could totally build that myself."
You will be able to build pieces that are unique – tailored to fit your needs and preferences – the kind you won't find at a certain Swedish knock-down furniture store.
And just imagine hearing the words, "Wait, you built that?!" and having your family using your creations for decades to come… and saving money in the process!

– Steve Ramsey
Build Unique Creations With Your Own Hands Even With
Limited Tools, Limited Space, and Limited Time
The Weekend Woodworker is the only program of its kind that walks you step-by-step through creating beautiful, practical pieces for your home, office, shop, and patio over a weekend.
We'll cover everything from finding the right materials, to picking the perfect projects to get started, to saving money on tools, to cutting techniques, to joinery, to finishing your project beautifully and in your own style.
Here's how the program is structured:
The Weekend Woodworker is a six-week online woodworking course that introduces complete beginners to woodworking, and is a chance to sharpen your skills if you're not-so-new to the craft, all while actually completing impressive projects. (Think: Beginner projects that don't look like beginner projects.)
The lessons are progressive, meaning we'll start with simpler projects and get more complex as the course goes on and you build needed skills.
That means you'll never be in over your head. I've got your back.
12 step-by-step video tutorials for weekend projects
In my YouTube videos, I don't get the chance to show every step of a project. (It would just take too long to produce!) Here, you'll be able to follow me with every step as I explain why I'm doing what I'm doing so no questions will be left unanswered. This is the closest you can get to standing next to me in my shop while I'm building a project. In total you will get six weekend projects, each broken into two in-depth video tutorials. See below for a project by project break-down.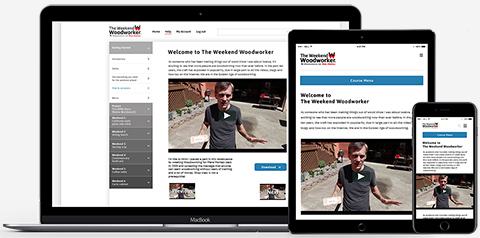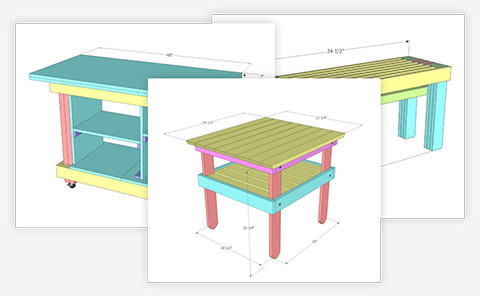 Printable plans with diagrams you can actually understand
I've taken the time to create plans that make sense. Because, let's be honest, most plans are complete garbage. And quality, reputable plans will cost you $50 or more for a single project. I've taken the time to make sure that the plans I've designed personally for this course are detailed, clear, and easy to follow – complete with cut lists. Oh, did I mention: they are in both metric and U.S. measurements? You're welcome, Europe. (And everybody else in the world besides the U.S.)
Complete "what you need" lists that don't leave out a single item (print or download to your phone)
Ever started a project only to realize halfway through that you need to go back to the hardware store because they assumed you had a tool you don't? Not here. If you need it, it's on the list, including all materials you'll need. No assumptions made about a "basic workshop." And the best part is, I've kept it to basic woodworking tools only.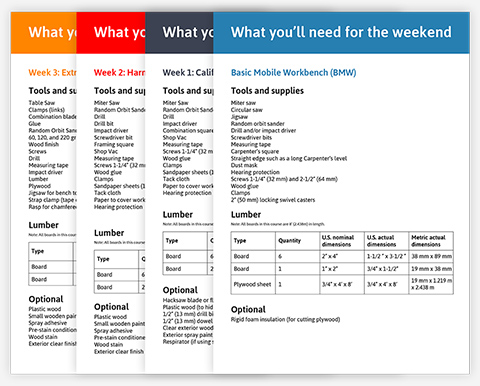 13+ tool tours and feature demonstrations
Anytime I introduce a new tool, I'll go over how to get the most out of it. There are features hidden in some shop tools that mean even if you've owned a particular tool for years, you'll learn something you didn't know. And if you're new to a tool, you'll be able to use it confidently for the projects by the end of the lesson.
Before we start cutting, drilling, sanding, or building, I'll walk you through how to do it. I go into detail about what exactly you'll need to do. No more watching 5 seconds of a YouTube video on repeat to try and figure out the cut. I'll walk through every step with you and introduce new skills gradually.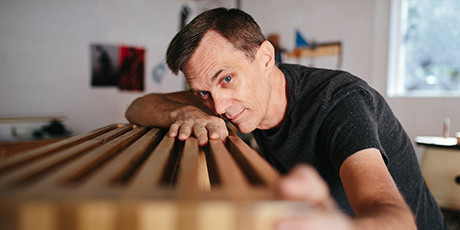 Beginner and advanced modifications you can use to build to your skill level
Each of the projects inside the Weekend Woodworker course is designed for you if you've never built anything before. I'll also show you ambitious overachiever types some fun modifications you can make to spice up the design, along with bonus plans and tutorials.
Finishing shouldn't scare you! During each week's lesson, I'll show you new finishing techniques you can use to take your projects to the next level. Do away with the billion and one options and get my favorite recommendations for cheap, easy and silky-smooth finishes with just a couple hours per project.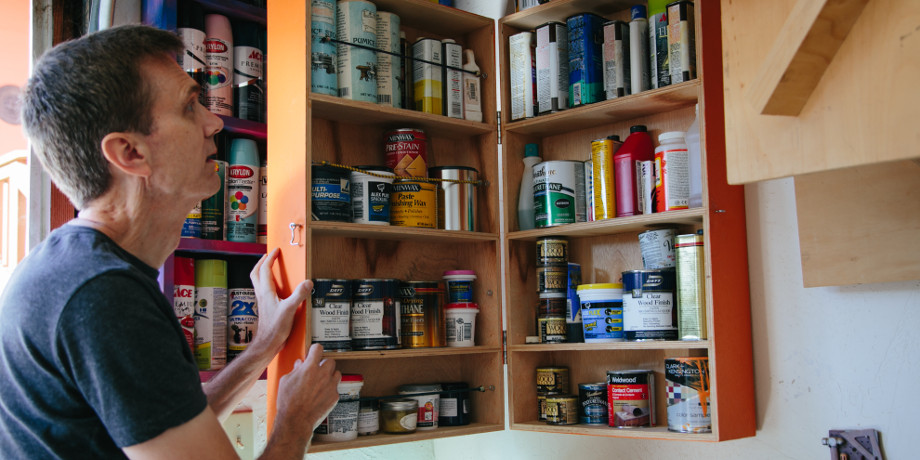 Lifetime Access To Everything
Is it too cold to build in your garage right now? Do you have a busy schedule? No idea if you can dedicate the time over the coming weeks?
Don't worry! The Weekend Woodworker has full, lifetime access. Once you're signed up you can access the course whenever, wherever you like. This means you can work along with me in six weekends or take your time completing the projects at your own pace. If you don't have time to build projects right now (or it is too cold) simply wait until you're ready and then dive in.
Week-by-Week Project Breakdown
Bonus #1: The Basic Mobile Workbench
A workbench is the heart of any workshop, because we all need a sturdy surface to work on.
I've included this bonus project as a space-saving, rough-and-tumble workbench that you can (of course) build in a weekend. And nope, you won't need a workbench to build it.
Even if you already have a workbench, take a look at the BMW. It's a serious workhorse that I designed to be highly customizable. Consider making this style if you need a second bench or tool stand.
This one won't take you long to make, and if you've never built anything in your life, it makes a great first project.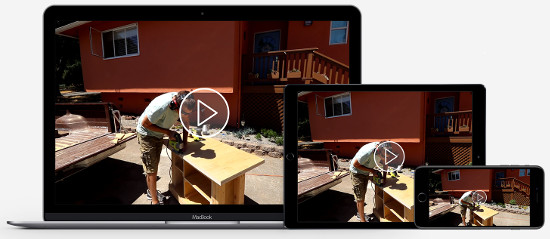 Bonus #2: How to Read Plans and The Woodworkers' Glossary
At the completion of this course, you'll have 6 fully-finished woodworking projects, PLUS the skills and know-how to complete an infinite number more. With my How to Read Plans Training, you'll understand exactly what the guides mean for every project.
Plus, you'll get the Woodworkers' Glossary so you'll understand anything I say (well… anything I say about woodworking…) as well as clear definitions of confusing terms you may have come across in other plans, books, or videos in the past. If you've ever gotten stuck hearing about counter syncing and chamfering and found yourself reaching for a dictionary when you should have been building, fear no more!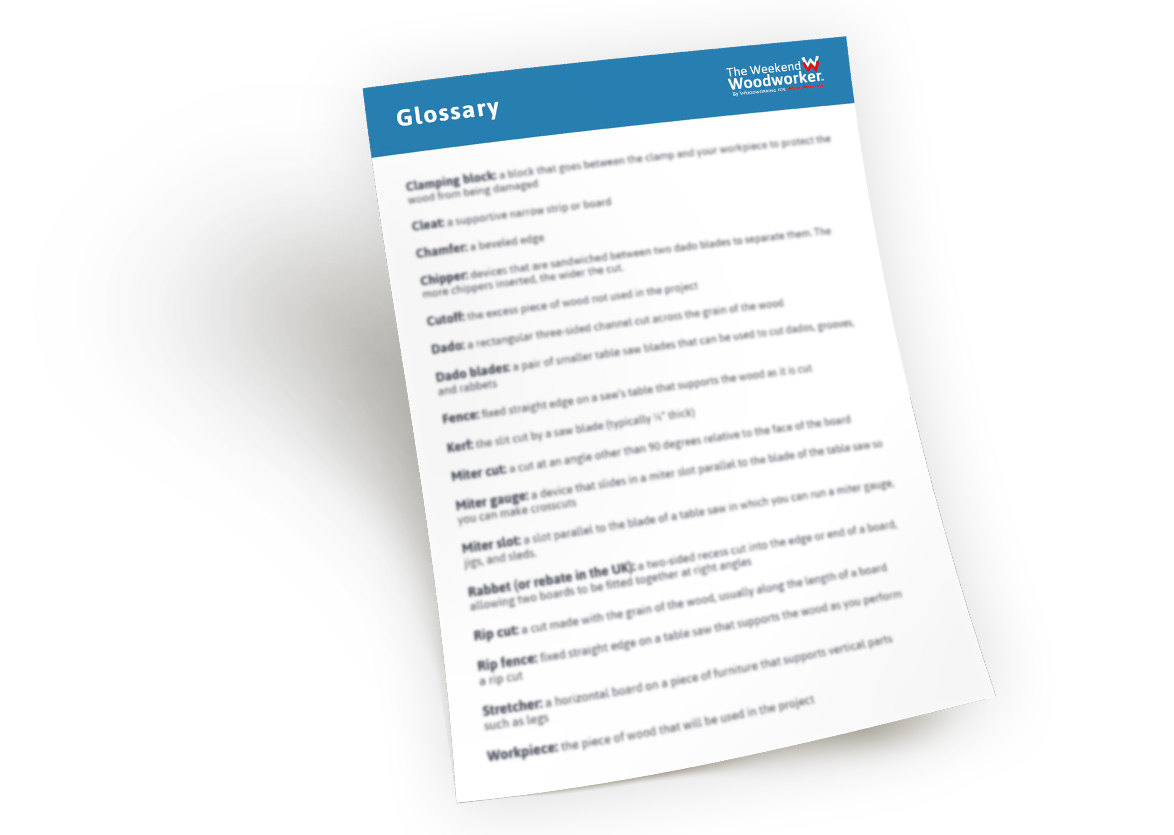 Bonus #3: Ultimate Guide - How to sell woodworking projects online
Offset the cost of your materials, try cool projects that you might not have use for, or just make some extra cash with your woodworking. I'll dig into how much to charge and where you can sell them, locally or online. Plus, I'll save you a ton of frustration by revealing which projects actually sell and how to research trends online using Google, Pinterest, Etsy and other sites.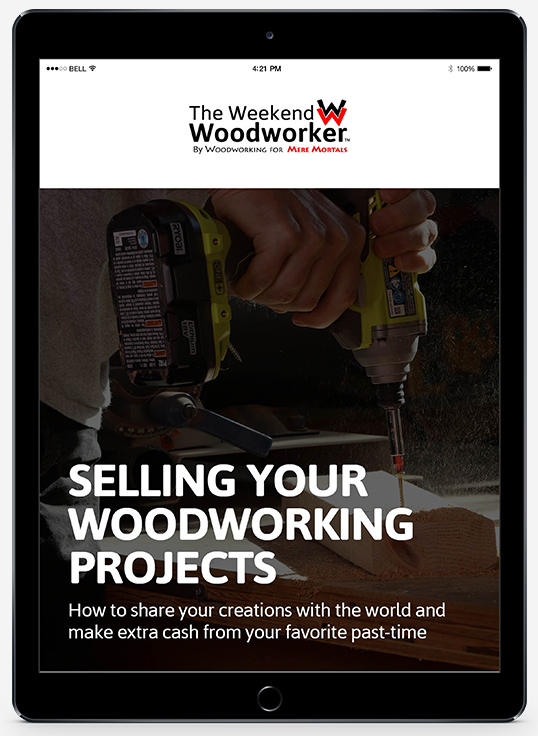 If you're not blown away by the program, and it doesn't show you exactly how to become a Weekend Woodworker, I'll refund you 100%. No questions asked. Cancel with a 100% refund within 30 days.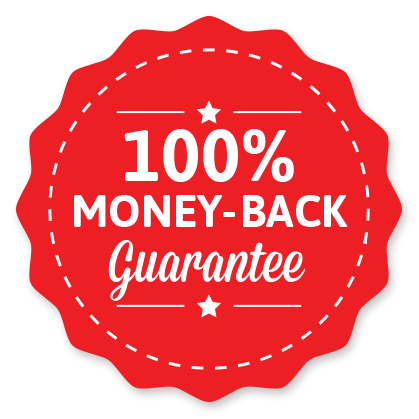 "So thankful for this course! To everyone who is on the fence- do it! It has given me so much confidence in building wood projects and has the side benefit of adding some awesome furniture to our home. I've learned some great techniques that have brought my skills to a new level. This course is definitely worth the investment."
Joe M, USA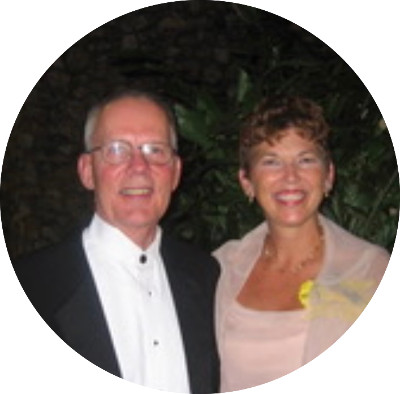 "I have a new lifestyle!!! Woodworker. Joining this class was as epic as the day I went into the military. Life altering. It's some of the BEST money I've EVER spent!!! Worth every penny and then some. I would recommend the class to any of my friends."
Fred Y, USA
"It's an incredible course! As a lifelong student of many things, I have to say this is one of the best-designed courses on any topic I have ever taken. I would also rank it as one of the best values of any course I have taken. Thank you for creating it. You did well!"
Anniessa S, USA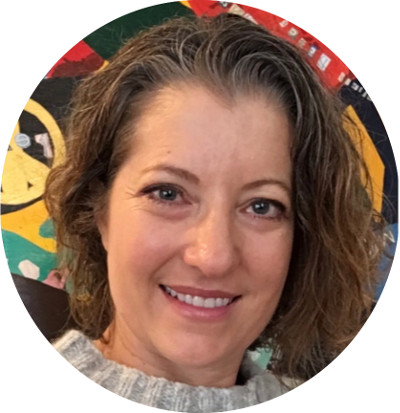 "I highly recommend this course. I can build things now that I never thought possible for me to do and make look good. Steve is a great teacher and really spends time covering the fundamentals. I was looking at some local classes and the cost for this class plus the materials for all 6 of the main projects is less than I would have paid for just one of those, and I can do this on my own schedule. It's an excellent value and very comprehensive for a beginning woodworker or someone like me who had some tools and skills but needed to learn the methods, best practices, and precision to give me the confidence to tackle more advanced projects."
Hal S, USA
"To those of you who are considering taking this course. It is well worth the cost. I am one of the novice, wannabe woodworkers Steve mentioned. All I can say is. If you have wanted to get into woodworking and didn't know where to start, this is the course for you. Further, from what I've heard from my classmates who are far more experienced, it's been good for them too."
Robert E, Australia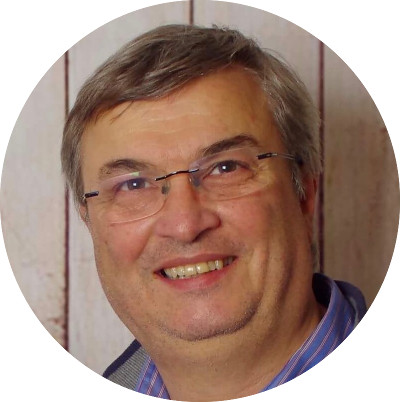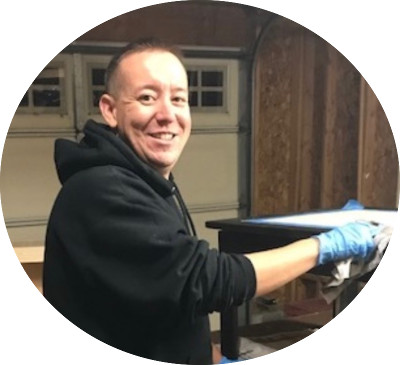 "I can't thank you enough for this course Steve! I am blown away by how much I am learning from you already. 110% worth it for the course. I really looked forward to every project, every week. The most valuable part was how you taught us to think like woodworkers. This course with Steve's knowledge and passion has opened so many doors in my woodworking future!"
Jeff L, USA
12 step-by-step video tutorials for weekend projects
Printable, downloadable plans for all course projects
Complete "what you need" lists for each project
13+ tool tours and features demonstrations
15+ skills walkthroughs
Beginner and advanced modifications
Finishing made simple video tutorials
BONUS #1: Workbench tutorial and plans [

Value: $97

- Yours FREE!]
BONUS #2: How to Read Plans and the Woodworkers' Glossary [

Value: $67

- Yours FREE!]
BONUS #3: How to sell your woodworking projects [

Value: $47

- Yours FREE!]

Frequently Asked Questions About The Weekend Woodworker
12 step-by-step video tutorials for weekend projects
Printable, downloadable plans for all course projects
Complete "what you need" lists for each project
13+ tool tours and features demonstrations
15+ skills walkthroughs
Beginner and advanced modifications
Finishing made simple video tutorials
BONUS #1: Workbench tutorial and plans [

Value: $97

- Yours FREE!]
BONUS #2: How to Read Plans and the Woodworkers' Glossary [

Value: $67

- Yours FREE!]
BONUS #3: How to sell your woodworking projects [

Value: $47

- Yours FREE!]

© The Weekend Woodworker - Made in partnership with Course Concierge.